How is WhatsApp a boon for small businesses
Shivam Verma
16 August 2022
Customer experience for business through WhatsApp
Having started as a personal messaging app in the year 2009, WhatsApp has truly taken the whole world by storm. There is messaging app that comes close to it in terms of functionality and user-friendliness of its interface and usage. Well well, WhatsApp is not just limited to being a messaging app. It has established itself to be one of the best business platforms as well.
In fact, WhatsApp has made life easier for customers as well. Because physical storefronts were unavailable during the pandemic and companies required quick means to interact with their customers, there was a sudden vacuum in the distribution. Around this period, WhatsApp became the most successful sales and marketing tool.
Statistical study – Towering stats you might want to know
Since the launch of WhatsApp Business in 2018, more than 50 million merchants have taken their operations online.
About 54% of users prefer WhatsApp to track order & delivery updates.
The above stats clearly underline the popularity of WhatsApp among both businesses and customers. Statistics often portray the overall picture, don't they? Therefore it is not a surprise now to find brands beginning to use WhatsApp to reach out to their customers and market themselves. In fact, it has made life easier for customers as well. WhatsApp marketing has made brands more accessible to customers.
WhatsApp Business App for small businesses:
WhatsApp acts as a perfect platform for not only top brands to expand their businesses but also for small businesses to grow their business. Particularly, the WhatsApp Business App has all the keys for small businesses to benefit from and develop their business. WhatsApp Business was created and designed with the needs of a small business in mind.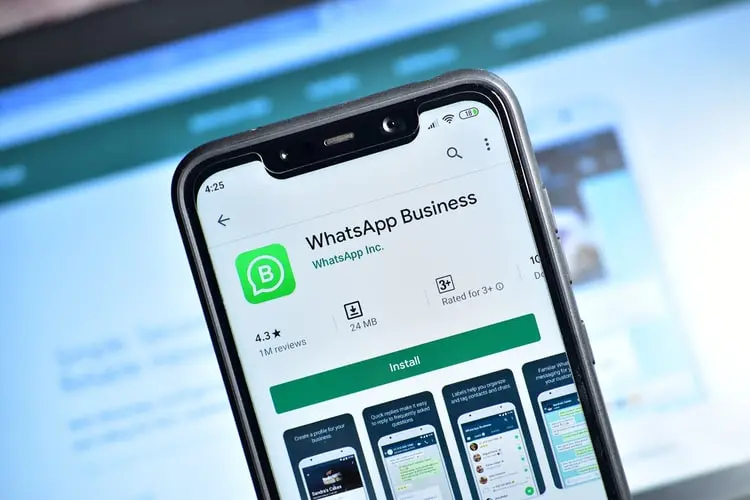 The app includes features to assist a business in creating a neat and presentable profile. The app enables small businesses to connect with customers and in turn, for users to chat and communicate with businesses directly. The app has made these possible through:
Business Profiles: Providing useful information to customers such as a business description, email or store addresses, and a website.
Smart Messaging Tools: This is to save time by providing quick answers to frequently asked questions, greeting messages that introduce customers to your business, and away messages that let them know you're busy.
Statistics: Examining simple metrics such as the number of messages read helps businesses to analyze options and see what holds up well.
Account Type: Because you are listed as a Business Account, people will know they are speaking with a business. Some businesses will eventually have Confirmed Accounts if the account phone number matches the business phone number.
Ways for small businesses to use WhatsApp to improve customer service:
WhatsApp enables small businesses to improve the efficiency and personalization of their customer service. Here's how you can use it to your advantage as a small business to improve customer service!
Sort customers into groups:
Labels are a feature on WhatsApp that allows you to categorize users and messages. Labels allow you to prioritize messages and identify returning customers.
Usage of QR codes:
People typically enter a business's phone number into their phonebook, then send the owner a WhatsApp message after discovering a company they want to learn more about. This process is made considerably simpler by WhatsApp Business's QR code feature. People can now easily start a discussion with a business by scanning the QR code that is printed by that company on its receipt, product packaging, or storefront.
Catalog Exchange:
Businesses can display a catalog of their goods or services using WhatsApp Business. Since the feature was introduced, it has really evolved into one of the most widely used methods for clients to interact with a company.
WhatsApp – Provides Tools for Small Businesses:
We have already seen how WhatsApp has helped small businesses in terms of growing businesses online and offering better customer service. The best thing about WhatsApp is that it offers several more tools and potential scope for small businesses to work with. WhatsApp gives small businesses the tools they need to enter the market across a variety of touch points.
Conversations while shopping :
Conversational commerce is being promoted via WhatsApp. That's when businesses contact clients using interactive media (like WhatsApp) during the purchasing process. Simply switching from phone calls, which frequently go unanswered, to instant messaging, which clients frequently perceive as less intrusive, may result in an increase in your response and engagement rate.
They not only have more control over the interaction with your brand because they know who is talking to them, but they also know who is contacting them. Additionally, it is a simpler and more economical way to communicate with consumers who are located abroad, as phone calls may be prohibitively expensive or impossible in these circumstances.
WhatsApp offers several options for starting these conversations, including messaging templates that guide you through the most effective dialogue strategies. For example, thoughtful approaches to encouraging a conversation include giving customers a place to ask questions about products or services, providing order updates and confirmations on shipping and delivery, and responding to basic inquiries about business hours and similar questions. You can also use the app to share details about upcoming promotions or to send personalized messages and deals.
There is scope for deploying chatbots in WhatsApp for seamless 24/7 conversation. Small businesses can connect with platforms like Chat360 and deploy chatbots to further bolster the customer service process on WhatsApp. You can even create a WhatsApp business account using Chat360 as well if you wish very easily.

New business markets:
WhatsApp is a tool that allows your company to expand into new markets by utilizing a simpler commerce infrastructure. This can be an excellent and cost-effective way for your startup or small business to expand into new growth areas. It provides a one-of-a-kind business model that fits unprecedented times and physical business constraints.
It could imply using WhatsApp Business as a booking or consultation platform for a service-based business, or as a delivery platform for a restaurant or retailer without a physical storefront. It can also help with internal growth by providing a channel for your employees and outsourced team members to stay in touch.
An internal opening:
Although WhatsApp Business is primarily an external tool for communicating with leads and existing customers, the app also includes internal applications to help your team members' workflows. It's a simple tool that your employees may already use to communicate outside of work, making it even easier to deploy with little to no resistance to using another tool.
Consider implementing WhatsApp within your organization by creating specific groups, such as a sales or marketing group. As a result, instead of an email chain, your teams can share information via instant message. Many people prefer to use this instant communication channel, so incorporating it into the workplace makes sense.
Choose Whatsapp!
Undoubtedly, WhatsApp has established itself as one of the best in terms of a perfect messaging platform. In addition to this, WhatsApp has also joined the fray with the likes of Facebook and Instagram by providing a free app for business owners to interact with their customers in a targeted and personal manner. WhatsApp business is on a rise and is the current trend. It provides all the tools for small businesses to develop their business, especially now that online shopping has become the latest trend. For small businesses to not fall behind and continue to develop their business online, it is only right that turn to using WhatsApp Business. Therefore, it is right to conclude that WhatsApp is a boon for small businesses.