How to make Business Account on WhatsApp?
Shivam Verma
18 November 2022
WhatsApp has unleashed a pool of business opportunities by launching a WhatsApp Business account. It helps to facilitate services ranging from small firms to large-scale companies. And this is where it makes exciting for you as you will learn everything about how to make WhatsApp Business account in this blog. 
From catering to customer service to generating revenue, WhatsApp Business has ensured that you can perform all these functions from a single platform. This is entirely free to use on all platforms. But there are limitations when you want to use the advanced features. We get you simplified steps in creating a WhatsApp Business account for your company.
How to make Business account on WhatsApp?
This is a follow-along guide where we share easy steps to create a WhatsApp Business account.
Step 1: Download & Install the WhatsApp Business app
The best part about using a WhatsApp Business account is it's completely free to use. Do not worry if your device is on Android or iOS, as the WhatsApp Business app can be found on both platforms.
For Android users:
Visit the Google play store and type "WhatsApp Business" from the search bar. You will find the WhatsApp Business developed by WhatsApp LLC and click the install button.
For iOS users:
Go to the Apple app store and search for "WhatsApp Business ."Click the "Get app."
Note: Downloading and installation will take time based on your device performance and data career's bandwidth. App size on Android is around 40MB.
Step 2: Review and Accept the terms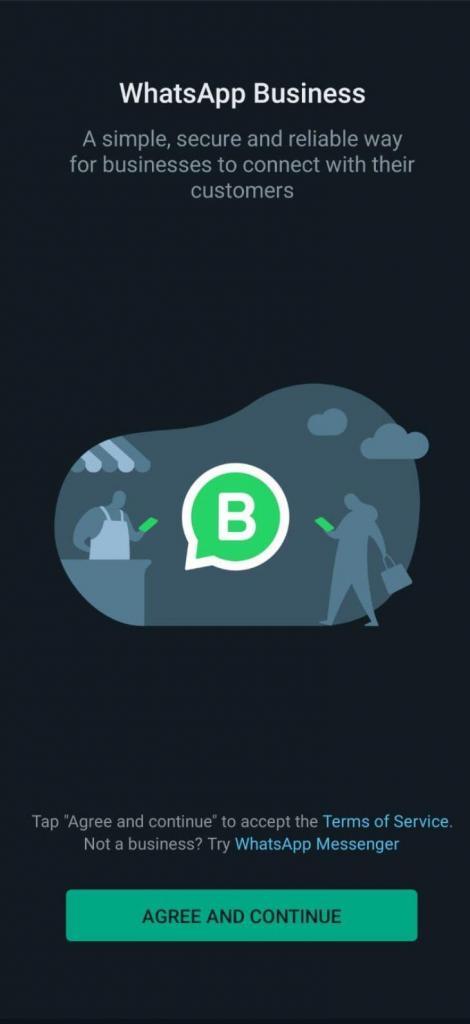 After successfully installing the WhatsApp Business app, you need to open the app. Read the ToS (Terms of Service) that will pop up on the screen. After closely reviewing it, you need to click "agree and continue" to proceed further.
Step 3: Verify your phone number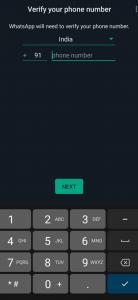 WhatsApp Business will ask if you want to migrate using the existing phone or a new number to the business platform. You must enter your phone number when you click the new number option. 
Step 4: OTP Verification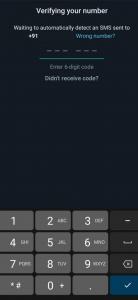 OTP verification can be processed through two methods; either you can proceed with SMS based or receive the code through an automated phone call.
You need to verify your phone number based on the method you choose. OTP codes are usually six digits; when you select SMS authentication, the app will automatically fetch the details.
Step 5: Allow permissions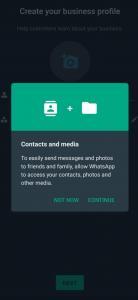 When you verify the phone number, WhatsApp Business will ask you to grant permission to access your phone contacts and media files. 
It depends on your preference; you can use the app seamlessly when you grant full permissions. Communication will be swifter with your customers when the contacts are already accessed. The app will also allow you to share media files from your device without any hassle.
Step 6: Backup / Migrate the account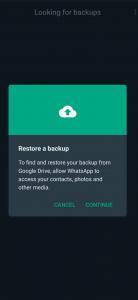 This step applies to users who have migrated from their personal WhatsApp number to WhatsApp Business. After verification is done, it will begin to transfer all the chat transcripts and visual files. This process takes some time, depending on the size of files and connectivity speed.
If you have already registered a WhatsApp Business account and unknowingly have yet to use it, it will ask you to retrieve data through a backup generated from the cloud.
Step 7: Create your Business profile on WhatsApp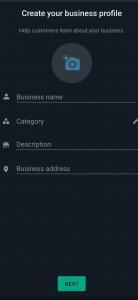 After successfully completing all the above steps, it's time to create a WhatsApp Business profile. These details are crucial for your customers to identify you on WhatsApp, so be careful while entering the data. 
The screenshot below shows you the information you need for registration. 
Business name: Enter the brand name you usually engage your customers with, which helps them to identify and build more credibility.
Category: Select the nature of your business from the dropdown list that is provided.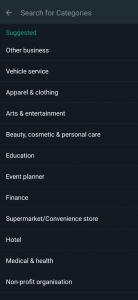 Description: Enter the business description, explain what your business is about and what solutions and products you offer.
Business Address: Insert the official registered address of your business so that it helps your customers to reach out to your company for any queries.
Step 8: Explore the WhatsApp Business platform
In this section, you will find all the tools that are required to manage your business on WhatsApp.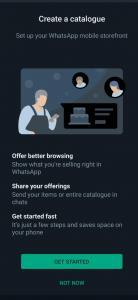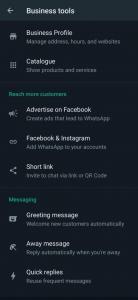 1. Business profile
: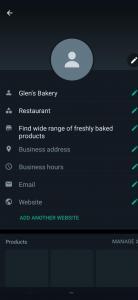 It lets you update your business hours by mentioning working times and days. You can also edit other business information from this section, like the website address.
2. Catalog
: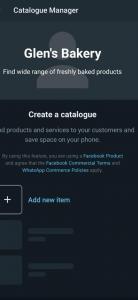 You can showcase your products and services through the catalog. You can insert photos, prices, and a short description of it. There is a facility for you to add links well. It is similar to an eCommerce portal where a consumer can avail of products or services.
3. Messaging tools
:
This tool allows you to take message automation to a new level. Auto responses are helpful for businesses as they want to avoid keeping customers on wait and engage at the right time. Here are some of the messaging tools that you can use –
3.1. Greeting Messages
–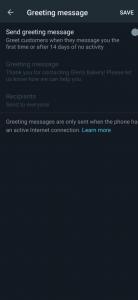 Greeting messages are predefined messages which automatically pop up when someone starts interacting with your account on WhatsApp. This method is an engaging way to build trust with your target audience, as no responses are left unnoticed.
3.2. Away Messages
–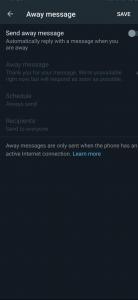 This function is used to set up 'away messages'. For example, you can mark the days or specify hours open for customer communication. It is beneficial to business owners to manage their work-life balance.
3.3. Quick Replies
–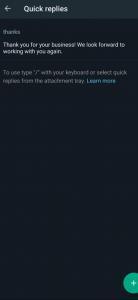 A handy feature that eliminates time for replying to the most commonly asked queries. For example, many users keep asking a particle question, which can be about working hours or the availability of a product /service. You can set up quick responses for those queries.
3.4. Labels
–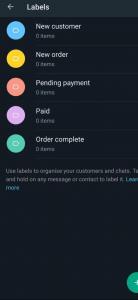 This feature is helpful when it comes to organizing your chats into categories. For example, you can set up labels such as customer feedback, sales inquiry, etc., and it helps you to prioritize what matters to you the most.
3.5. Advertise on Facebook
–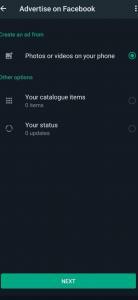 You can run ads on Facebook & Instagram using this feature. It is helpful for a business that has ad budgets where they can promote customized ads and drive users from both social media platforms. This is helpful in terms of acquiring new customers and generating more potential leads for a business.
3.6. Integration
–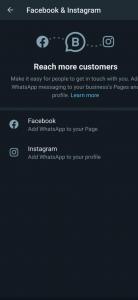 You can add your WhatsApp Business number to your official Facebook page and Instagram account. 
3.7. Short Link
–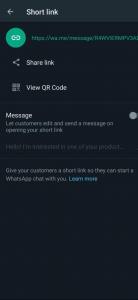 Short links are created whenever you want users to engage with you by clicking a link. It eliminates the task of saving your contact number in WhatsApp and reaching out to you. You can also generate a QR code and share it with your customers.
To sum it up,
We hope this step-by-step guide has helped you create a WhatsApp Business account. Making a business account on WhatsApp isn't tedious because the simplified features and integrations they have provided let you complete the process instantly.
The growth potential is vast as WhatsApp continuously evolves, making room for new features that benefit business owners and end-users. Every company, irrespective of its industry, should utilize this opportunity to engage and convert its target audience.
Let us know in the comment section if you're facing any issues in creating a WhatsApp Business account.