What is Business Account on WhatsApp
Srishti Panwar
21 November 2022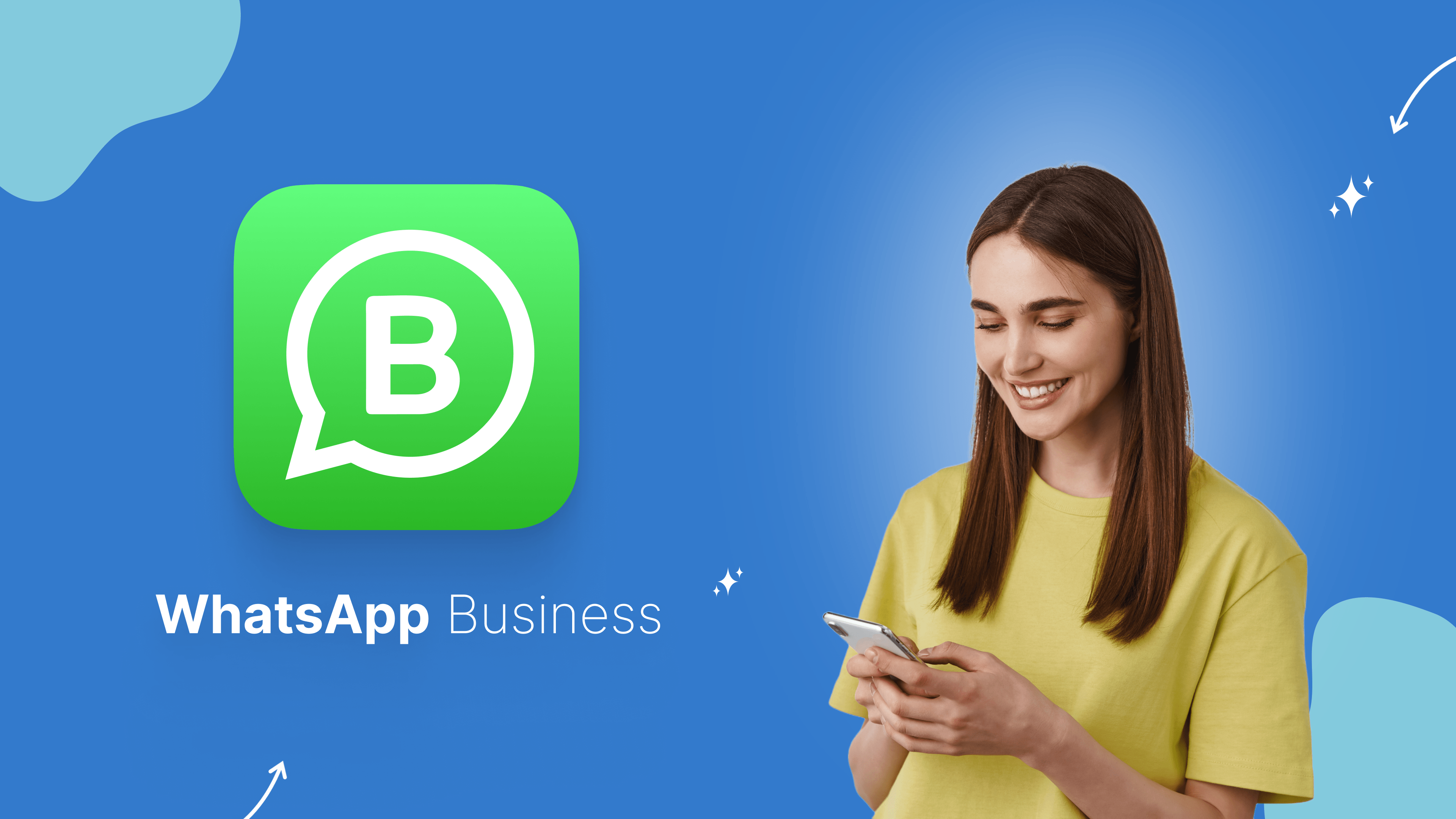 WhatsApp has been continuously evolving in the business domain. With over 2 billion users, it has created ample opportunities for businesses to reach out to their target customers. For this to be feasible, Meta has launched many features to help small-scale to large-size companies. One of the most popular avenues is the WhatsApp Business account. In this blog, you will learn everything about what is a business account on WhatsApp, its features, comparison, and many more.
What is Business Account on WhatsApp
In the year 2018, WhatsApp realized that there is considerable scope for helping businesses and monetizing their platform. This is why Meta (parent company of WhatsApp, Instagram, and Facebook) decided to create a separate new platform that caters to conversational services to all levels of businesses. The platform was named WhatsApp Business.
WhatsApp Business is an app available all across the globe in the Google Play and Apple app stores. Through this app, companies can create a business account (for free) to communicate with their customers. It has a wide range of tools that is useful for customer interaction, engagement, retention, and acquisition. Features range from automating messages to showcasing your products which functions similarly to e-commerce websites.
The business app is visually similar to your personal WhatsApp messenger, and it operates on a mobile, tablet, desktop, and laptop devices. You can make a business account on WhatsApp using just a phone number. Ideally, we recommend using an official/business contact number while registering an account.
Features of WhatsApp Business account
We will discuss some key features in this section for your easy reference.
1. Free to use!
This is a huge boon, especially for small-scale businesses that want to grow digitally without financial burden. But it has some limitations, like you can't use the advanced features that are only available to Business API users, which we will discuss later in this blog.
2. Versatile app
As the app can be used on multiple devices, it is convenient for company owners and customers to engage with it. You can also link the same phone number up to four additional devices. Even when it comes to space consumption, the size is minimal, and this largely helps when it comes to operating this application in low-specification devices without any lags.
3. Multitasking
If you want to use your personal WhatsApp messenger with the WhatsApp Business app, you have the full authority to do so. Both platforms have separate operations, and you don't have to face overlapping data issues.
4. Backup
An essential feature when it comes to maintaining customer data. You can create a backup through third-party applications like – Google Drive. It also helps you in restoring data when you migrate to another device. Storing the data using local backup is another option, but ensure that you maintain the files accordingly.
5. Creating a business profile
A business profile helps you to create an identity for your company. The profile section lets you update your official address, website link, a short description of what your business does, and many more. This helps in brand identification for your customers and helps them understand about the solutions that are offered.
6. Catalogue
The catalog feature is the most used component in the WhatsApp Business app. This feature allows you to showcase products or services in the form of a catalog which helps customers to browse for your solutions. You are entitled to insert a price, a photo, a short description, and a link for every item you create.
7. Run ads
Meta has simplified this platform so that you can run paid advertisements on Facebook and Instagram. This is mainly done to generate a user base for your WhatsApp business account. They can be later converted to potential customers based on the pitch of your profile and catalog that you showcase to the end user.
8. Ease of communication
To make conversations more swifter, WhatsApp has introduced click-to-chat links and QR code features that allow users to start conversations in just one click. Hugely beneficial when a user wants to link your business profile to their contact list without using traditional practices (manually adding a phone number and storing it).
9. Message Automation
WhatsApp Business has become famous primarily for this reason – message automation. You can find three messaging components when it comes to automation.
9.1 Greeting messages
With the help of greeting messages, you can make your customers feel special by setting up welcome messages when your customers start interacting with your business profile.
9.2 Away messages
Away messages are set whenever you're not active on your business profile. You can manually configure it or use an automated feature by linking it to your working hours.
9.3 Instant replies
You can sort the frequent queries by analyzing your past customer interactions and setting up instant replies. This can be done with the help of keywords like – working hours, product availability, etc.
10. Organising your data
Data sorting can be done with the help of labels featured on WhatsApp. You can label your customer's chat as a new customer, paid, enquired, pending, order fulfilled, and so on.
Types of WhatsApp Business Accounts
There are basically two types of WhatsApp Business accounts available to business owners.
1. WhatsApp Business App
This is a traditional business app available for Android and iOS users. You can utilize all the above features listed and manage your communication activities with your audience.
WhatsApp Business app is suitable for small businesses with minimal revenue and a customer base. Businesses can majorly utilize message automation and catalog feature. Some of the handy features to look out for are setting up greeting and away messages.
You can install up to 5 devices comprising 1 primary (mobile) and 4 additional devices, which can be tablets or laptops.
2. WhatsApp API account
Within WhatsApp API, you can find two subgroups divided: WhatsApp Business API and WhatsApp Cloud API accounts. Both the APIs have been made for medium to large-scale organizations. Depending upon the usage, budget, and tech stack, companies need to opt respectively.
WhatsApp Business API
It is commonly referred to as WhatsApp on-premises API. It would be best if you reached out to a Business Solution Provider (BSP) to receive this API. They are the mediator who plays the role of getting approvals between your business and WhatsApp. Charges can vary from BSP depending upon what additional solutions they are offering.
WhatsApp Cloud API
WhatsApp Cloud API allows businesses to apply directly for an API account using Meta's platform. You do not have to pay any mediator or platform to obtain this cloud API. But to do this, businesses should be equipped with technical developers who can do this job. If you do not have the right skills or workforce, you can choose to take assistance from BSPs. But these activities will come at an extra cost.