Integrate LeadSquared with Chat360 Whatsapp Chatbot easily
Shivam Verma
25 August 2022
From enquiring to buying, everything can be done in no time with the help of virtual assistants, i.e., Chatbots. However, in this constant sales cycle, it can be strenuous to simultaneously handle the overwhelming amount of customers and their data. You need an advanced CRM to capitalize on the opportunities quickly and automate administrative processes. Chat360 and Leadsquared have brought the solution to all your problems with chatbot integration.
Business Benefits Of Chat360 Chatbot Integration With CRM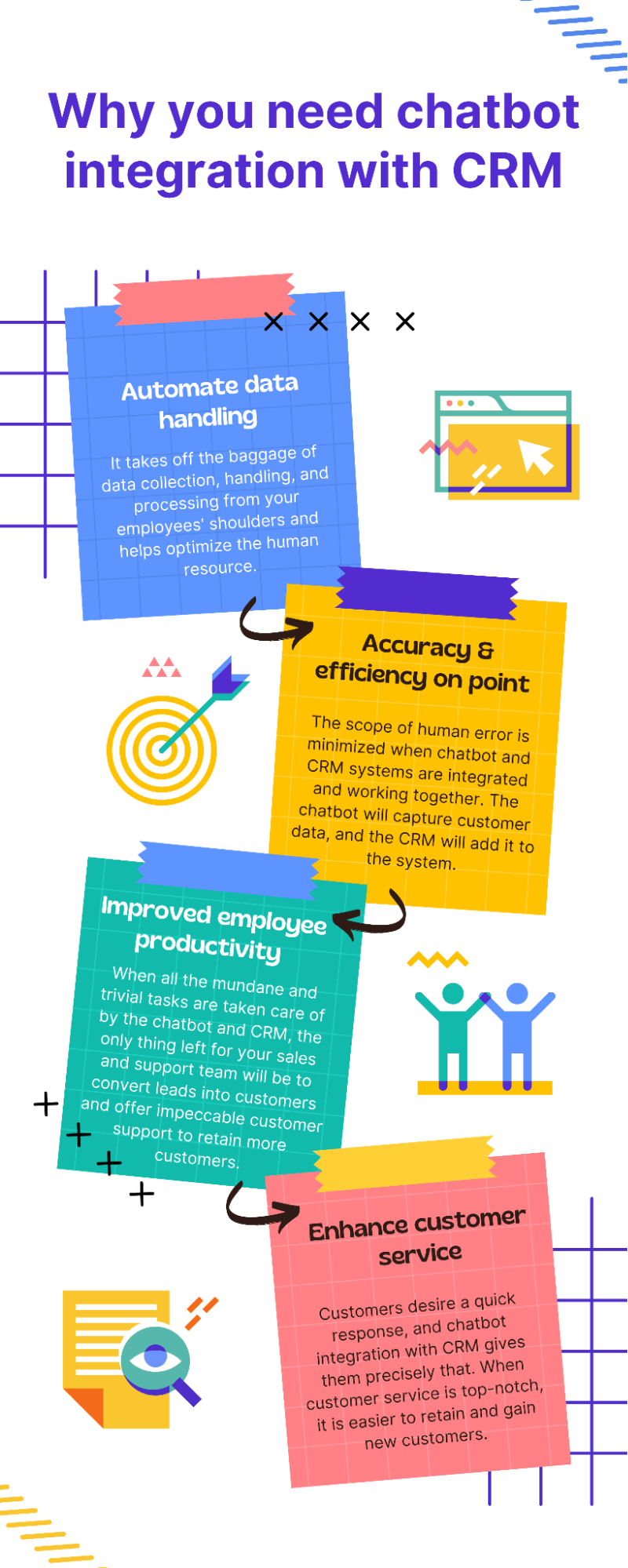 1. Automate Data Handling
A chatbot is a 'smart' virtual assistant who can cater to customers' needs before the customers reach your sales/support team. Chat360 chatbot integrated with Leadsquared CRM can capture insights, keynotes, customer pain points, type of product the customer is looking for and automatically enter the information into the CRM system.
Leadsquared CRM integrated with Chat360 chatbot ensures no missed opportunities by providing zero lead leakage across WhatsApp connect. Chat360 chatbot can understand several languages and identify the needs of the customer. It takes off the baggage of data collection, handling, and processing from your employees' shoulders and helps optimize the human resource.
2. Accuracy and Efficiency
The scope of human error is minimized when chatbot and CRM systems are integrated and working together. The accuracy of the leads would be higher since the response given by the Chat360 bot would be faster and more relevant as per the chat flow.
The Chat360 chatbot will help tackle customer queries, capture customer data, and send it over to the Leadsquared CRM. The CRM will ensure that 100% of leads are captured accurately. Furthermore, with Leadsquared and Chat360 integration, you can get detailed and organized analytics handy, which will help you know your customer better.
3. Chatbot Integration Improves Productivity.
When all the mundane and trivial tasks are taken care of by the Chat360 chatbot and Leadsquared CRM, the only thing left for your sales and support team will be to convert leads into customers and offer impeccable customer support to retain more customers.
With an integrated solution of Chat360 and Leadsquared, your team can access customer data instantly and resolve customer queries with a personalized approach. Also, since now the unit will not have to handle the tedious tasks, they will be able to give more time to the customer's needs and requirements, making you a customer-focused brand.
4. Enhance Customer Service
It is five times more costly to get a new customer than to retain an existing one. That is why you cannot afford to lose any customer due to an error in the customer management system or because your customer's query wasn't resolved on time. One solution to avoid these situations is a chatbot integrated with an advanced CRM. Chat360 with Leadsquared is the combination that will help you enhance your customer service by ensuring that the scope of human error is minimized and your customers can resolve their issues quickly.
A CRM solution + a chatbot is a lethal combination that will give you an edge over others in the market and help you set the bar for customer service. Get the solution for your business now!